Bio-mex® production at Bolzano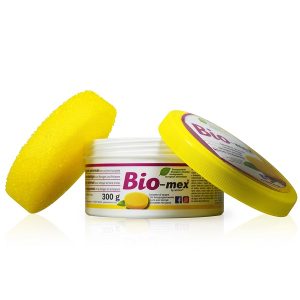 It all began in the early 2000s when Wimex entered into a cooperation with the German company Obenland for the distribution of the universal cleaner Uni-Rein in Italy and all over the world ( well-known in non-German markets under the brands Bio-mex, Bio-star, Bio-fox, Clerex and Login).

This innovative natural product (based on natural vegetable soap and ventilated white clay), developed in the immediate post-war periodby the German visionary Hans Petermann to clean precious metals hidden during the war, established itself on the market through so-called direct sales and trade fairs. In the 1950s it gained its first great popularity and found its place on the shelves of the first DIY stores.
But it was not until Wimex entered into a partnership with Obenland that the organic all-purpose cleaner showed its potential to the general public, and in 2008 it was certified, among other things, with the eco-label, which identifies the product as completely natural and biodegradable. Until today, the productionusing selected raw materials is carried out exclusively in the traditional way and without the use of solvents, preservatives or dyes.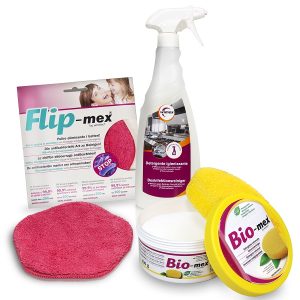 During these years, Wimex has also added the Flip-mex line to its catalogue, the first revolutionary antibacterial microfibre cloths with nano-silver technology, as well as professional liquid detergents and other products that have not failed to have their impact.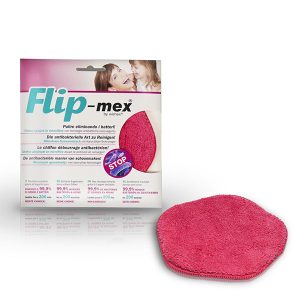 From 2020, the production of Bio-mex and all the other brands will be migrated to the Branzoll factory (South Tyrol), making the universal detergent an Italian-made product in every respect and achieving a significant increase in production capacity, while preserving the original philosophy: Efficiency, biodegradability and ease of use.

Today, Wimex produces and sells all over the world under its own brands and/or as private labels to its business partners, who are aware of their own commitment to environmental sustainability: Suppliers are carefully selected by applying selection criteria that make it possible to find partners who share the same ethical and environmental values. Our customers include many small retailers such as herbal shops, drugstores and DIY stores, but also large distribution and other specialised chains, guaranteeing both large and small shops the logistical flexibility of an efficient distribution and customer service structure.