Mondraghi® production at Bolzano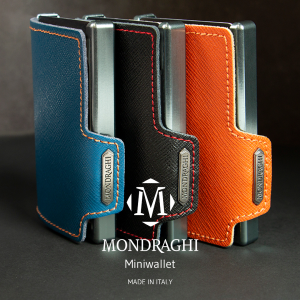 Mondraghi®, an accessory that is both stylish and very useful: Identity cards, credit cards and banknotes in a single, small item.
Mondraghi® is a modern mini wallet, card case, credit card and bank note holder with an innovative overall concept. It can hold up to 9 cards, which can be inserted easily and intuitively and are also safely in place: thanks to the special shape of the robust frame made of anodised aircraft aluminium, the cards are secured against slipping out at any time. The anti-slip system guarantees a perfect hold: with a recognisable " click ", the cardcase collects the cards and fixes them securely in place. Made out of a single solid block of aluminium, the frame is available in two different finishes, depending on the model.
In addition, Mondraghi® has a special technological feature: an integrated antenna chip protects the cards within a radius of 2.5 cm at an angle of 360°, without affecting the space or visibility of the cards, as it happens with normal RFID blocking cards.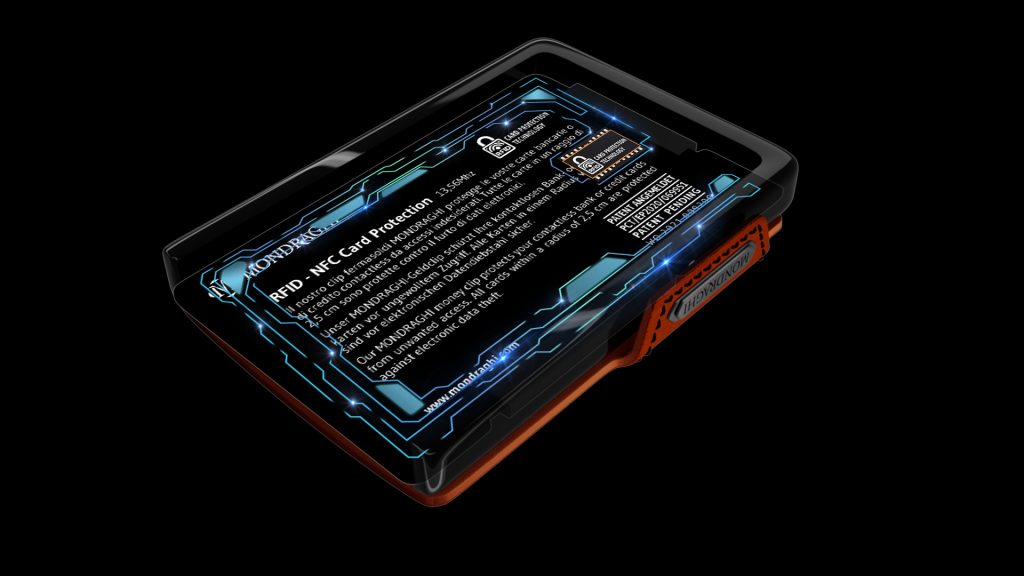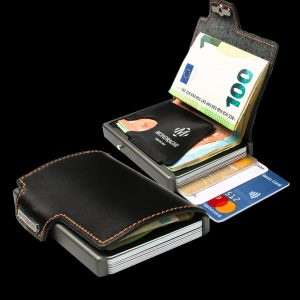 Lightweight as well as being robust. Beautiful and elegant at the same time, thanks to the fine Italian leather covers. The leathers of the various Mondraghi® models are refined with finishing techniques that highlight their natural beauty and superior quality: vegetable-tanned full-grain leather, coated and pigmented cowhide with a "diagonal scratch pattern", textured with carbon fibre look or finished with some decorative engraving work.
Mondraghi® is also the only mini wallet on the market that is entirely made in Italy: The leather covers and the light metal case are made and finished by Italian master handcraftsmen, and the entire assembling and finishing phase is done in Italy. This guarantees a quality that can only be achieved by the long Italian tradition in this sector. For this reason, Mondraghi® is the Original and stands proud for its Italian origin.